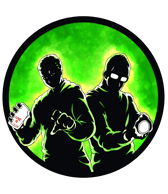 Brother Chris and Gypsy Lady Eva post Wednesday @ 8:00 am est. on Spotify and Thursdays Nights on YouTube.
We talk about the latest Spiritual and news that's going on in the world. We encourage you to help with supporting us this way you will be able to get more spiritual growth on you your spiritual walk.
Brother Chris is Certified Oracle Reader do offer you private readings.
I'm 3rd Generation Indigenous, (family is from Moose Factory Ontario)

From the age of 6, I found out that being a Spiritual Medium, this has been passed down through the family line. One of my Garden Angels that walks with me is my Grant Grandmother who was a Indigenous women
and she was a Spiritual Doctor when she walked on Turtle Island.

My Spiritual Gifts
Spiritual Medium
Astral projector
Certified Oracle Reader
Spiritual Trans-Channeling
Spiritual Teacher
In Tuned with the Ancestral Spirits

Astral projector: I can travel mentally and pick up the energy of the location and whats going on.
Spiritual Trans-Channeling: I let the spirits use my temple and can communicate through me, my voice and face changes.
How I see the Spirits: I pick with the energy of spirits with my 3rd eye. I can pick up the energy of haunted places and history
Energy Light Warrior: The spiritual warrior is in touch with the joy, the sadness, the expansiveness in their heart: Able to share and give it to others.


In 2020 I became a Certified Oracle Reader and Angel Light worker.
As a Certified Oracle Reader I do offer Private Reading.
The host of Divine Spiritual Topics Email:
Chris - divineoraclereading@gmail.com
Eva - gypsyladyeva49@gmail.com
Where you can find us and help support us.
Gypsy lady Eva and Brother Chris can be found on Spotify Tuesday's @ 8:00 am est & Thursdays at 8:00 pm est. on YouTube Under this show we talk about spiritual Topics and Daily news that will help you on your spiritual walks.
The host of Divine Oracle Podcast have been working with the spiritual world for over 40 years and helping people to understand their own gift.
We are part of HauntingLIVE! Podcast, and we've worked with some top names in the Spiritual World.
We take a look at the look both in Canada and in the States with having special guest on the shows at time.